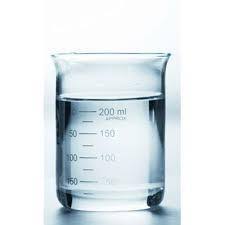 DIISONONYL PHTHALATE - DINP
You can get an offer now for the DIISONONYL PHTHALATE - DINP product of the category Oils right now!
About DIISONONYL PHTHALATE - DINP
Product Name: DIISONONYL PHTHALATE - DINP
Category: Oils
Keywords: DIISONONYL, PHTHALATE, DIISONONYL PHTHALATE, -, DIISONONYL -, PHTHALATE -, DIISONONYL PHTHALATE -, DINP
If you have any questions, please mail to info@nesteknik.com.
DINP (DIISONONYL PHTHALATE) Ester, plasticizer obtained from the reaction of phthalic anhydride and isononyl alcohol. usage areas It is used as a softener in all PVC cake and dough mixtures. It is used in all calendering systems, automotive industry, cable production, artificial leather production, skin cloth production, PVC floor linoleum. ADVANTAGES Paste with lower viscosity can be obtained compared to DOP. Extends the service life of plastic goods since it has less migration. It provides volumetric advantage since its density is lower than DOP. It ensures that PVC pastes can be stored at the same viscosity for a longer time. Its use is not restricted according to the Reach statute. Provides electrical resistance. It does not cause any change in the chemical structure of the polymer. It provides the desired change in physical and mechanical properties. In general, it can gel all polymeric materials easily and quickly. It provides the product with the desired elasticity. Please request an offer for terms of sale, delivery method and price information.
About the Oils
An oil is any nonpolar chemical substance that is composed primarily of hydrocarbons and is both hydrophobic (does not mix with water, literally "water fearing") and lipophilic (mixes with other oils, literally "fat loving")
Other Products Oils