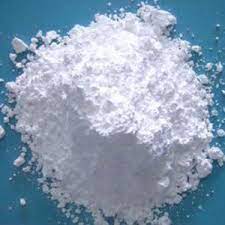 ANTIMIONY TRIOXIDE
You can get an offer now for the ANTIMIONY TRIOXIDE product of the category Flame Retardants right now!
About ANTIMIONY TRIOXIDE
Product Name: ANTIMIONY TRIOXIDE
Category: Flame Retardants
Keywords: ANTIMIONY, TRIOXIDE, ANTIMIONY TRIOXIDE
If you have any questions, please mail to info@nesteknik.com.
It is used in antimony alloys. Soft metals such as tin and lead form hard alloys with antimony. It is also used together with cesium in the manufacture of cathode lamps and photocells used as infrared ray detectors. Its oxides are used to make opaque glazes and to color glass and ceramics. Antimony trioxide is in white powder and crystal structure. Antimony trioxide and antimony trichloride are used in the production of flame resistant fabrics, in paints and plastics as both a pigment and a flame retardant element. Antimony products in the steel industry; in the hardening of steel, in the glass and ceramics industry; dyeing and consolidation of products, rubber industry, weapon industry, explosives production; It is widely used as a raw material in the paint industry and many similar industries. Antimony products are raw materials for many industries. Antimony is most commonly used in the chemical field in the United States; It is used as a flame retardant in its fire resistant form in plastics, textiles, rubber and other materials. US federal law has set this requirement in the manufacture of some children's clothing. Half of the annual consumption of antimony in America is used in the manufacture of flame retardants. As an antimony flame retardant, the cable industry gives soft metals such as tin lead and hard alloys with antimony in paints and plastics, both as a pigment and as a flame retardant element. Request a quote for terms of sale, delivery method and price information...
Flame retardants are chemicals that are applied to materials to prevent the start or slow the growth of fire.