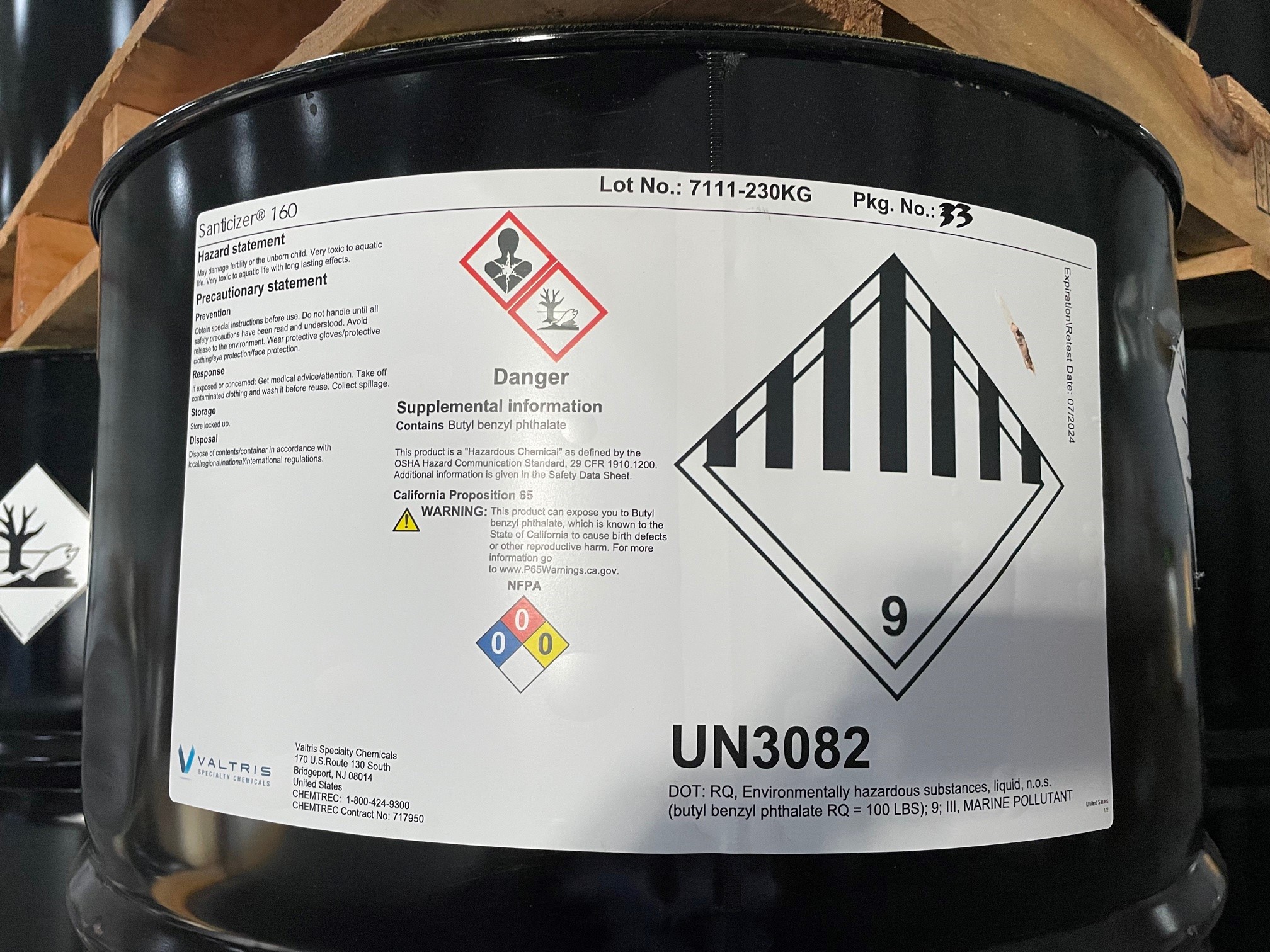 BUTYL BENZYL PHTHALATE - BBP
You can get an offer now for the BUTYL BENZYL PHTHALATE - BBP product of the category Polyurethane Chemicals right now!
About BUTYL BENZYL PHTHALATE - BBP
Product Name: BUTYL BENZYL PHTHALATE - BBP
Category: Polyurethane Chemicals
Keywords: BUTYL, BENZYL, BUTYL BENZYL, PHTHALATE, BUTYL PHTHALATE, BENZYL PHTHALATE, BUTYL BENZYL PHTHALATE, -
If you have any questions, please mail to info@nesteknik.com.
BBP-Butylbenzyl phthalate (Santicizer 160-CAS 85-68-7) is a fast fusing, benzyl phthalate plasticizer designed for use in multiple polymer systems and applications. This plasticizer has compatibility in many polymer types, particularly in PVC. Santicizer160 can be used as a primary plasticizer or is often blended with general purpose plasticizers to offer faster fusion and better plasticizing efficiency. Santicizer 160 is a well-recognized plasticizer utilized in many industrial PVC applications, processes like cleaning/purging, and as a carrier for biocides, pigments, and other additives. Benefits • Useful in multiple applications as a plasticizer, solvent, or carrier • High solvating plasticizer with superior plasticizing efficiency • Compatibility in multiple polymer offering versatility in formulating • Fast-fusing plasticizer in PVC systems to boost throughput • Exhibits excellent permanence properties Typical Properties Appearance Clear Liquid Color (APHA) 40 max Acidity (meq/g) 0.25 max Moisture (% by KF) 0.15 max Specific Gravity (25°C) 1.115-1.123 Viscosity (cP @ 25°C) 39 Assay (%) > 98.5
Polyurethane (PUR) is a polymer composed of a chain of organic units joined by carbamate (urethane) links.